How You Can Help Kumamoto Earthquake Victims
It saddens me to hear such devastating news from the country we all love and I've just recently came back from Japan a few months ago with such fond memories of the place at its peaceful surroundings, never did i expect to hear a natural disaster news that hit the southern region out of the blue. Can't imagine how scared everyone must be over there especially some friends who are still in Japan right now feeling the tremors.
How terrifying it must be to live in a country with expect natural disasters like these that can occur anytime without warning but that doesn't stop the people living there from going on with their lives. That is what i admired very much about Japan, like the previous Fukushima disaster 2011 due to tsunami that almost wiped out the whole prefecture but now they are back on their feet but of course with some help.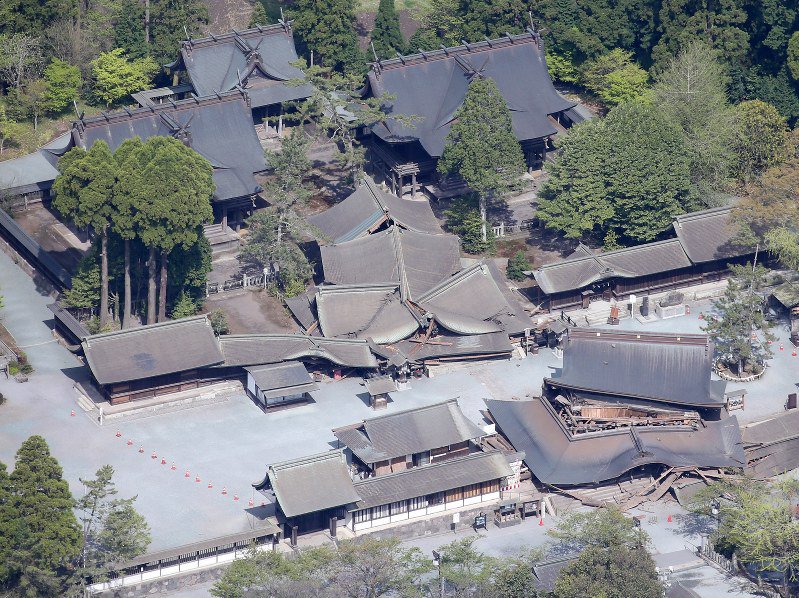 Let's all pray that the Tsunami readings are just probabilities and will die down before it hits the shores, the citizens of Kumamoto can't bear another impact after being struck by 2 earthquakes back to back :(
Or at least they can evacuate on time so no more life can be loss to mother nature's wrath.
I may have not visited Kumamoto prefecture before but it has always been on my wishlist thanks to constant stalking on their mascot, Kumamon's official Facebook page which updates daily on his mischievous acts around Kumamoto prefecture. So happens my favorite honey brand SugiBee is also from Kumamoto which gives me another reason to go over to visit their farm aside from just wanting to hug that giant a**hole bear lol, he is mean but in a funny way (that's just his personality i guess?).
Thank you Kumamon for inspiring me to visit your beautiful prefecture on my next visit, shall work hard for it.
Closes I've been in the southern region was in Kyoto and Osaka Airport, neighboring prefectures of Kumamoto which i also have yet to blog about (sorry for the delay), no denying every prefecture i've visited in Japan so far has taken my breath away so i am sure one day that Kumamoto will too once they have recovered from this ordeal.
#PrayforKumamoto
Right now, most would say "Hope for the best" & "pray for Kumamoto" would be the right thing to say to all the poor victims of Kumamoto since we are thousands of miles away from the disaster stricken areas getting news updates via social media but there are ways to help them from where we sit. By donating through official donation sites which i have managed to dig up a few and i'll link them all down below for you guys to contribute.
Honestly if i was there, i would volunteer to help out physically as they are also in need of manpower at the moment, if you are in Japan please do lend them a hand!
Donation sites
Whether in money form, food & clothes donation, or part of the relief team it does make a difference, i have seen how bad natural disasters can be especially the impact on the victims so missing a cosplay event a few years back to help out with the flood victims in Kelantan was the least i could do to play my part and i would do so for any country as well with a heart beat. Just hope everything is alright over there in Kumamoto for now :'(
Friends in Japan for holiday please stay calm, and follow all protocols without panicking as the locals there are well trained to handle situations like this.