Maternity Shoot with Rembrant.jp
My newest blog banner photo is by Rembrant!
Coming across this studio was a long shot, so happened a guy came up to us at the cafe and introduced himself (he's a friend of the Studio's owner) one day, started talking about business stuff
and told us to drop by to have a look someday when we have time which we did (and glad) after we came back from Malaysia last month. After visiting the studio we decided to do our maternity shoot there, though my initial plan was to shoot in KL with a photographer friend but unfortunately my schedule was kinda tight so we couldn't squeeze in the shoot. Was abit upset but then some things are beyond our control but i'm glad we could do it in Japan despite the initial plan not working out.
Some people might think that maternity shoot is not that significant, they would rather focus on newborn photography but to me every stage has it significance. This is a memory i wouldn't want to forget as the years rolls by, you'll never know that this moment might be your first and last. Regrets is one of the things that eats us up inside and i had my fair share of them that is why i made it a point to immortalize these moments either in a form of photos or words (my blog).
My Rapunzel inspired maternity shoot in 2016
If i had a chance to do it in Malaysia i would book Mr.Kong's studio again (Studio 14) where i did my first maternity shoot with Alex which was Rapunzel themed and had to pinjam Riez as my partner to cosplay Flynn Rider, super funny moment because we couldn't stop laughing at all the maternity poses we googled up. Ah the fun times! 😂 Now Riez is already married, can't wait to see his mini soon, congrats on your marriage bro! Thanks for being an awesome sport 2 years ago guys!
This round shooting it in Kyoto was an eye opening experience because most photo studios are the traditional kind with limited plain colored background/ props and the themed ones i know that are often used for cosplay photography are in Tokyo lol, so imagine my surprise walking into Rembrant Japan's studio during our first meeting.
Every part of the studio is decorated in different themes, maximizing every corner of this 2 floor building offering customers a wide variety of background choices to fit their photoshoot ideas.
Photoshoot Tips
Here is an important tip i learned while being a model and a cosplayer who spent almost more than a decade in front of cameras. Talk to your photographer, discuss what is expected of the outcome so that both parties are able to deliver. Your photographer may guide you along the way in terms of poses.
Do research, be it Instagram or pinterest as long you compile something that can be used as a guide/ inspiration for your shoot. This helps you visualize your concept clearer and also your photographer can get an idea of what you want.
If you have not modeled before or generally awkward in front of cameras, practice by posing in-front of the mirror whether its facial expressions or body poses, find your flattering angle and imagine the camera lens as the mirror you practiced on. No idea how to pose, google can help and there are tons of tutorials on YouTube offering useful advises. My favorite is "don't hunch".
Get enough sleep the night before, i know that the nervousness might kick in but it's important to get 6-8 hrs of sleep. Lack of sleep will cause you to look bloated overall (especially belly area) and haggard (face) that even make up can't do much to help your situation. Mask at night if needed to for hydrated skin, this way your make up lasts on longer as well.
Have fun, enjoy the session even though its tiring, don't lose your cool and if things didn't turned out the way you expected it to, improvise and go with the flow. Most creative things aren't planned, in fact made out of impromptu decisions lol.
Rembrant team was very professional, they have a dressing room for you to prepare in; if you don't know how to do your make up their team has makeup and hairdo services ready for selection (additional 5000 yen cost) but it's good to do your own make up because we know our features better and the team will touch up when you arrive (this saves time as well).
I did my own make up and hair, they just added on some hair accessories so it wouldn't look so plain and i love how they arranged it, so on point and don't think i will be able to pull this off on my own.
There are also tons of costumes for different categories be it professional portraits, wedding, family, maternity, baby, children photoshoots which are included in the photography packages or you can rent them individually. You can also bring your own costumes (optional) to shoot in like how i brought my own dress that i've modified the night before, if you don't have any it's alright since their maternity shoot packages actually includes in costume and accessories already.
Here are some of the beautiful photos from the shoot we did and Kazuyo-san was our photographer, there's alot more but i won't publish them all haha just selected a few nice ones to show you guys, if post all 100+ photos sure my blog will crash from trying to load too many photos lol :-P
Hope you like them as much as we do!
This black lace maternity dress by Rembrant
The most questions i got regarding my shoot was
"is it expensive?"
and
"how many final photos given?"
In Malaysia, i know maternity shoots are rather expensive and the final amount of post processed photos given are also limited, if you want more you'll need to top up. That's one of the reasons why this service it isn't as sought after compared to other countries. In Japan especially in Rembrant Japan studio, we were given the entire photo set and that's like 100+ over photos in total on the spot. No post processing time needed, every shot taken by the photographer is perfect as it is.
I'm honestly super impressed with the photoshoot outcome and quality of it, that i'm considering to do my wedding and baby shoot in this studio too since it's also nearby our place lol.
But if you want them arranged nicely into a photo album for you that can be done as an additional service, they'll need some time to deliver the final album to you.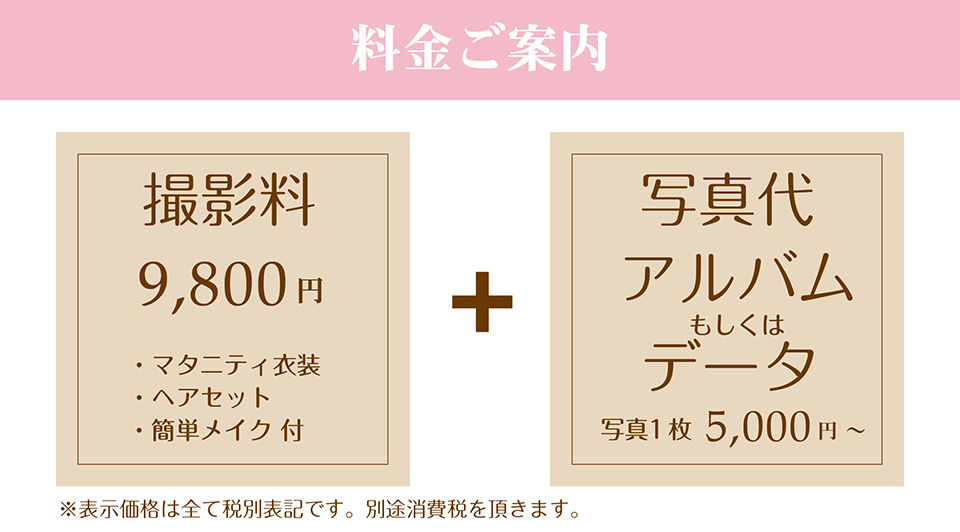 For Rembrant Japan's basic maternity shooting fee & costume, it starts as low as 9,800 yen (excluding photo data). To get the data is additional 5000yen

If you would like to get the full package deal, including over 100 pieces of photos you can get it for only 34,800 yen (shooting fee of 9,800 yen already included inside)!
A value deal since the original package's value is 59,800 yen.
Includes x2 Maternity costumes
Shots together with children/ husband
Hair accessories
Children under 2 years old can rent the costumes for free
Multipurpose shooting (various themes/ poses)
Complete photoshoot data (over 100 pcs of photos)
Overall the service, pricing, everything is worth it because i doubt you can get a deal as good as this back in Malaysia 😂
The
best time to do a maternity shoot is from
30-34 weeks
, by this stage your belly would be visible enough, anytime before is possible but the belly might look abit small. And if you have any other questions regarding this studio, feel free to leave me a comment below.
Thank you so much for the wonderful experience Rembrant team!
Booking can be done via phone call (075-213-0600) or email (info@rembrant.jp), in Japanese only and if you need language support can always drop me an email (arisa1443@gmail.com) and i'll arrange the booking for you :)
All you have to do is show up ready at the studio, and i'll be your language guide there.
【Access by train】
Subway Karasuma Line and Tozai Line "Karasuma Oike Station" Exit No. 4-1 on the north side ticket gate and walk straight (west) for 5 minutes on foot
Take the subway Tozai line "Nijo Castle station" exit 2 and turn left (South), walk 3 minutes on foot to Oike Tsuruga (east)
15 - 20 minutes on foot from Hankyu "Karasuma Station" "Omiya Station" and Keihan "Sanjo"
If you are coming to Kyoto for a wedding/ special occasion shoot, do drop by Rembrant to get it done! Highly recommend their services :)
Can't wait to do a baby photoshoot for #lilpenguin here!
Yours Truly,